Last Updated on May 10, 2023 by
The Essence Vault
Essence Vault is a company based in the UK that offers a fantastic range of fragrances inspired by some of the biggest high street brands. Most people are happy when they find a perfume that complements their natural scent, especially when they smell a fragrance. Due to the high cost of many branded perfumes, many individuals are restricted in exploring aromas that complement them. Essence Vault allows the thrill of discovering new fragrances to be enjoyed without being bothered by the cost of the products.
Essence Vault's fragrances are eau de perfume and not eau de toilette, so customers can be assured that these smells will last. This company offers perfumes for men, women, and even the home. The 200 is one of their best-selling products for men. The fragrance symbolizes strength, vision, success and is a favorite among perfume lovers. Featuring blackcurrant and Italian bergamot at the top, and musk, oakmoss, ambergris, and vanilla at the bottom.
Most popular perfumes
The 17 is one of their most popular perfumes for women. The scent is a blend of fresh floral and wood – both feminine and fresh. It has strawberry, violet leaf, blood grapefruit as top notes, white and vanilla woods, and vanilla musk as base notes. The Essence Vault's Home Range collection of reed diffusers can last for three months and smell incredible. There are several rattan reeds inside the diffuser, which are made to emit the highest quality scents.
The perfume bundles are available from the brand that are perfect as gifts for yourself or others. The brand is offering a 100ML X3 Perfume Set and a 100ML X3 Intense Perfume Set containing the new Intense Collection. Customers can choose three 100ml bottles from this set. The 5ML X4 Sample Bundle also allows customers to mix and match their favorite fragrances. Customers can choose four 5ml perfume/aftershave vials.
Fragrances from the Essence Vault
Below you will find few fragrances of Essence Vault and their reviews.
Creed Aventus: 200
Retail price-8ml – £5.95 30ml – £14.95 100ml – £24.95
From The Essence Vault, this is the 100ml fragrance. Blackcurrant or pineapple is Creed Aventus' dominant flavor (depending on the batch year). On its dry down, the 200 is musty, oaky, and fruity with a sweet pineapple scent that smacks you in the face when you first spray it. It is still possible for you to smell the 200 two days after we sprayed it!
Inspiration from Dior Sauvage: 197
Retail price-8ml-£5.95, 30ml – £14.95, 100ml – $24.95.
The iconic High Street fragrance Dior Sauvage is instantly recognizable from its ad starring Johnny Depp. Along with Bleu de Chanel, it's often regarded as one of the best fragrances out there. When we smelt the 197 first, it instantly transported us back to the first time we sensed Sauvage. Thick and dark, yet spicy and fresh. A sophisticated winter scent that is highly praised and lingers for a long time.
Inspired from Tom Ford Neroli Portofino: 111
Retail price-8ml for £5.95, 30ml for £14.95, and 100ml for £24.95.
The flavor is very fruity and sweet, and it's unlikely that many guys will attempt this. Fragrance and 111 are the right combination. Right out of the bottle, you'll notice a massive hit of lemon, followed by lavender, jasmine, and amber musk. Indeed a lovely fragrance, but it would not recommend it for men.
Inspired from Tom Ford Tobacco: Vanilla
Retail Price-8ml – £5.95 30ml – £14.95 100ml – £24.95
It's one of the classics of winter. Upon application, Tobacco Vanilla envelops your senses with a thick tobacco scent. Eventually, it transforms into a rich, vanilla fragrance, leaving you smelling like you just finished an ice cream cone! The opening note of Essence Vault 290 was sadly absent. Instead, it had a sweet message, which eventually gave way to a tobacco note. Even though there was a hint of vanilla, the scent was very different from the original. The dry down was better but still a world apart from the wet down.
Essence Vault's NHS Discount Policy
NHS Discount provided by the Essence Vault in July 2021. If you are not an NHS or Healthcare Staff, you don't qualify for the NHS Discount. The Essence Vault Discount Code can be combined with NHS Discount when you check out. On theessencevault.co.uk, you can find the details policy for the NHS Discount. Save The Essence Vault NHS discount if you are a member of the NHS.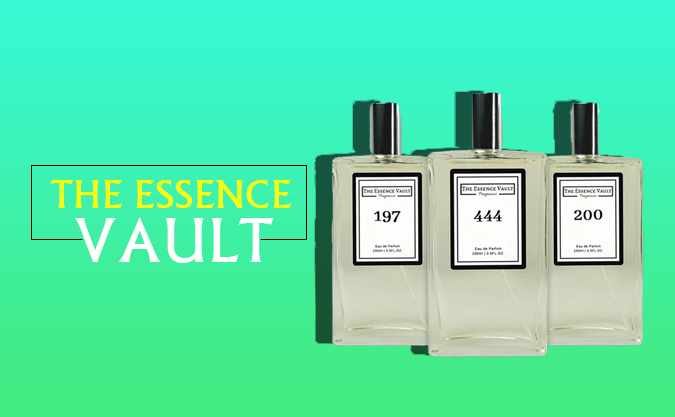 The Essence Vault Discount Online: How Does It Work?
Are you looking for a new discount? Are you looking for The Essence Vault's great Discount? Including sales items, you can save 10% OFF on your entire purchase. You also have a search function that can find discounts. You must use the coupon site to search for Promo Codes before going to the checkout to get Discounts quickly and precisely. A search button is like a magic tool to help you find Discounts rapidly and precisely.
HotDeals.com is a place where you can always find a Promo Code. By logging in or creating a rewards account, you can also enjoy more savings. Once you have filled personal information, you will instantly access The Essence Vault Discount Code. Once you have browsed the store, you can add items to your shopping cart. You can find excellent deals at the Essence Vault right now. Check out the checkout page to complete your purchase.
Essence Vault: Is it legit?
Most times, you get a very similar fragrance for significantly less. A couple does not hold up, but they're good copies for the most part. When it settles against your natural scent, it doesn't matter whether you can tell side by side.
The Essence Vault's Reviews
The Essence Vault is perfect for anyone who wants to smell like a star without spending much money. These scents are extraordinary; can't even tell some apart from the other! A frequently asked question to people is, "Are you wearing Creed?" after wearing Creed Aventus! It's always a secret inside us that we are giggling to ourselves (if they only knew).
The bottles are the only negative aspect of The Essence Vault. Despite the quality of the fragrance, we feel that the bottles are letting it down. We think they are very cheap and look like pound shops. They should offer better bottles for each fragrance, so you can see the quality matches the packaging.
Apart from this, if you are interested to know How to Get Rid Of Clover in Lawn then visit our Daily bites category.
FAQs
The delivery process takes how long?
There is a range of 1-7 working days, depending on the option chosen during checkout.
Which kind of fragrance are they?
Perfume products are more robust than those found in most online dupe shops because they are perfume products.
Are the products cruelty-free and vegan?
Fragrance Oils we use are exclusively vegan friendly, and they're cruelty-free too! It wouldn't be the same without it.
Can the perfumes be sprayed on clothes?
Since all perfumes, not just the Essence Vault's, contain more oil to provide a longer-lasting scent, It is recommended that you should be careful when applying them to your clothes, at your own risk.
How can you use NHS discounts?
You can take advantage of the NHS discount if you're qualified. Upon completion of the verification process, a coupon code will be emailed to you. The Essence Vault website allows you to begin shopping free of charge. At checkout, paste the promotional code into the box provided. Payment for your order will unlock your money once you've made a payment.