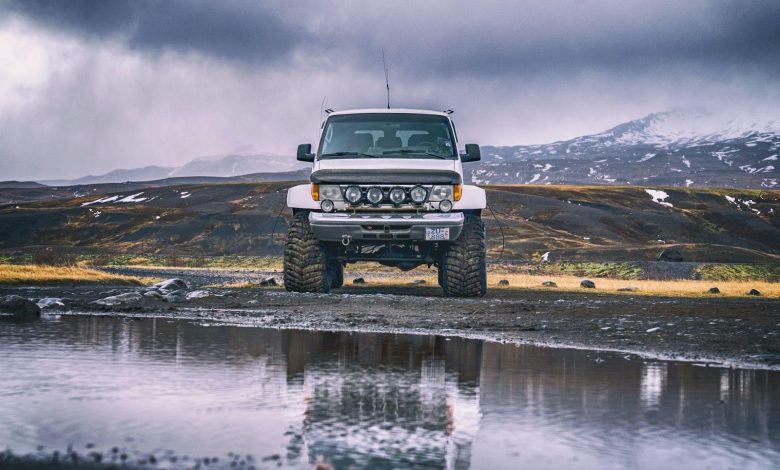 Last Updated on May 10, 2023 by hassan abbas
If you're the proud owner of a Ford 4×4, you know that it's a vehicle that can handle just about anything. But even the best vehicles can benefit from some added accessories. Here are our top picks for the best accessories for your Ford 4×4. Whether you buy from Bossco Auto or another service, here are some fantastic ideas.
Roof Basket
Compared to smaller vehicles, your Ford already has a lot of storage space. But if you're going on a long road trip or carrying large items, a roof basket can come in handy. It's also ideal for carrying things like camping gear or sports equipment. Especially when you have a family, a roof basket can be a lifesaver.
Bonnet Protector
If you want to keep your vehicle scratch-free and damage-free, a bonnet protector is a must. This accessory helps to protect your paint job from rocks, dirt, and other debris that can get kicked up while you're driving. What's more, users also find it useful for keeping the windscreen clean.
Electric Roller Shutter
If you tend to put things in the back of your 4×4 and then forget about them, an electric roller shutter can be a godsend. Not only does it help to keep your belongings safe and secure, but it also keeps them out of the weather and away from prying eyes. The last thing you need after pulling up to a picnic is to find that your blanket has been sitting in the rain. With an electric roller shutter, you can rest assured that your things will be dry and protected.
Cameras
In truth, this applies to all vehicles because it only takes one poor driver on the road to cause an accident. However, it's especially important for those who drive a large vehicle like a Ford to be aware of their surroundings at all times. With a camera, you have footage after an accident and you can also protect yourself from scams like fake accidents.
Sun Shades
If you live in a sunny area or you're planning on driving to one, then you know how hot it can be in the car. If you haven't seen them before, sun shades are designed to keep your car cool and protect your skin and eyes from the sun's harmful rays. Even when driving into direct sunlight, sun shades can keep your car significantly cooler and you won't have to squint (which is dangerous in itself when driving!).
Rubber Floor Mats
While material mats are good, they can slide around and bunch up, which is a huge pain (literally) if you're driving. Rubber mats are made to stay in place and protect your flooring from dirt, water, snow, and anything else that might be tracked in. They're easy to clean and will prolong the life of your flooring significantly, so it's worth a look this year.
Towing Mirrors
If you're planning on doing any towing with your Ford this year, towing mirrors are an essential accessory. They give you a much wider field of view so you can see what's behind you, and they make it easy to line up your trailer. If you don't have them, towing can be a nuisance (and dangerous).
Air Freshener
Of course, this one is more for your comfort than anything else. But a good air freshener can make a world of difference to how your truck smells – especially if you're constantly picking your kids up from soccer practice and excursions in the rain. There are all sorts of different air fresheners on the market, so find one that suits your taste.
Apart from this if you are interested to know about Look and Value of Your Vehicle then visit our Daily Bites category.