Law
Can an Immigration Lawyer Help Immigrants with Government Benefits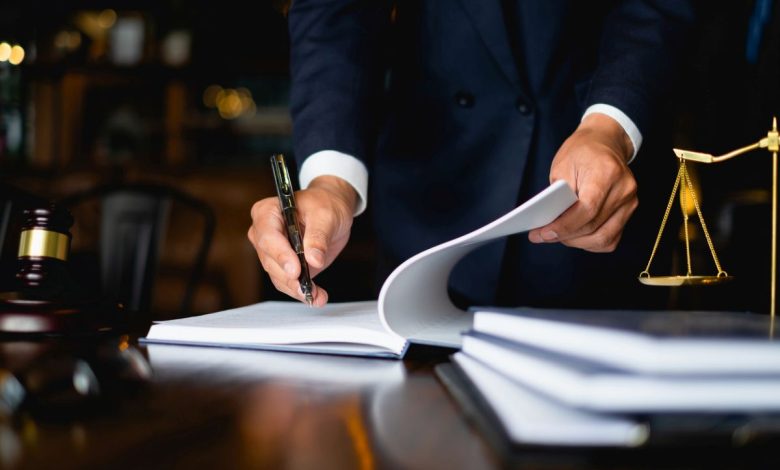 Last Updated on February 25, 2023 by Tabraiz
Immigration lawyers provide legal assistance to immigrants seeking to live and work in the United States. They help their clients navigate the complex web of immigration laws and regulations and provide guidance on the best way to obtain visas, green cards, and citizenship. Immigration lawyers also represent clients who have been detained by immigration authorities or who are facing deportation.
In addition to representing their clients in court, immigration lawyers also provide advice on various other topics, including how to start a business in the United States, obtain a student visa, and naturalize as a U.S. citizen. Immigration law is a complex and ever-changing field, and immigrants who seek the assistance of an immigration lawyer can be confident that they are receiving up-to-date and accurate information.
Types of benefits for immigrants
Government benefits for immigrants
These include things like healthcare, education, and housing benefits. Healthcare benefits help to cover the cost of medical care for immigrants. Education benefits help to cover the cost of tuition for immigrants. Housing benefits help to cover the cost of rent or mortgage payments for immigrants. All these benefits help make it easier for immigrants to live in the United States.
Healthcare benefits for immigrants
There are many types of healthcare benefits available to immigrants, and each state has different rules and regulations. In general, however, most immigrants are eligible for some type of healthcare benefit. Some of the most common healthcare benefits for immigrants include Medicaid, CHIP, and Medicare.
Medicaid is a government-funded health insurance program available to low-income individuals and families. CHIP is a similar program that is specifically for children. Medicare is a federal health insurance program available to seniors and disabled individuals.
Education benefits for immigrants
Many immigrants come to the United States for a better education for themselves or their children. Some benefits can help make this dream a reality. For example, many colleges and universities offer in-state tuition rates to immigrant students who meet certain criteria. This can make a college education much more affordable for immigrant families.
Employment-related benefits for immigrants
These can include help with job search, career counseling, and English language classes. In addition, many states offer special programs that offer tax incentives to businesses that hire immigrants. As a result, there are many opportunities for immigrants willing to work hard and take advantage of the resources available.
Social welfare benefits for immigrants
These include social welfare programs like Medicaid and food assistance programs like SNAP. Some states offer additional benefits, such as in-state public college and university tuition. Immigrants who have been victims of crime may also be eligible for certain types of assistance, such as victim compensation programs.
In addition, many of the benefits available to citizens are available to immigrants, such as Social Security and Medicare. The benefits an immigrant is eligible for depending on their status and whether they meet the requirements for each program.
Housing and homeless assistance for immigrants
Lack of adequate housing is a major contributor to poverty and homelessness, and it can be difficult for immigrants to find safe, affordable housing. Several organizations provide housing assistance to immigrants, including public housing agencies, faith-based organizations, and community groups.
How can an immigration lawyer help immigrants with government benefits?
Government benefits can be a confusing and complicated subject for immigrants. Many different types of benefits are available, and the eligibility requirements can vary depending on your immigration status. An immigration lawyer can help you to navigate the process of applying for government benefits.
They can also guide which benefits you may be eligible for and help you to understand the application process. In addition, an immigration lawyer can represent you in any appeals or reviews that may be necessary. As a result, an immigration lawyer can play a vital role in helping immigrants to access the government benefits they are entitled to.
What are some of the benefits that an immigration lawyer can provide?
There are many benefits to seeking the help of an immigration lawyer. An immigration lawyer can help you navigate the complex legal process, ensuring you meet all the requirements for your visa or green card. They can also guide how to deal with your specific situation, whether you're facing deportation or hoping to bring your family to the United States.
In addition, an immigration lawyer can offer support and advice throughout the process, making it as stress-free as possible. Whether you're looking for help with your application or need someone to represent you in court, an immigration lawyer can provide the assistance you need.
How much does an immigration lawyer cost?
The cost of an immigration lawyer can vary depending on the lawyer's experience, the country you're immigrating to, and the type of visa you're applying for. On average, most immigration lawyers will charge between $100 and $300 per hour. However, some lawyers may charge a flat fee for their services. This is typically only for simpler cases, such as applying for a tourist visa. 
For more complex cases, such as obtaining a work visa or citizenship, you can expect to pay several thousand dollars in legal fees. Despite the cost, hiring an immigration lawyer can be a wise investment. A good lawyer will help ensure that your paperwork is in order and that you have the best chance of being approved for a visa. Therefore, if you're considering immigrating to another country, it's worth checking with an immigration lawyer to find out how much they would charge for their services.
How to find an immigration lawyer in your area
There are a few different ways that you can go about finding an immigration lawyer in your area. One option is to ask for recommendations from friends or family members who have been through the immigration process. Another option is to research lawyers online and read reviews from past clients. You can also contact your local bar association and ask for recommendations. Once you have a few potential lawyers in mind, schedule consultations to get to know them and their practice better.
Ask each lawyer about their experience with cases like yours, and make sure that you feel comfortable with their knowledge and ability to help you achieve your desired outcome. Choosing the right immigration lawyer can make all the difference in the success of your case, so take your time and choose carefully.
Let us help you
Immigration lawyers are an important part of the process for many immigrants. They can help with a range of government benefits and provide other important services. If you're looking for immigration assistance, contact Ruby Powers Law today. We are an immigration law firm with years of experience helping people through the often difficult and confusing immigration process. Let us help you get started on your path to citizenship – or simply make navigating the system easier.For articles like these, consider hiring a content strategist.
Apart from this, if you want to know about Making The Most Out of Your Experience While Studying Abroad then please visit our Law category