Tech
Location Tracking Apps For Family Members-Best Trackers(Free & Paid)
Last Updated on August 20, 2022 by
It can be extremely stressful to be unable to contact your loved ones unexpectedly. The top phone location tracking apps can be really useful in such situations, especially for children or the elderly. These phone location tracker apps are intended for use in emergencies to assist you in determining the person's last active location.
Child safety is a significant issue for any parent; it will give you peace of mind and sleep better at night knowing that they are safe and not roaming outside while you're asleep. It will also assist you in knowing that your kids are not interacting with strangers or being harassed through social media.
You will find lots of location tracking apps available. But, not all of them are useful and trustworthy; lots of fake GPS location apps are also available. Hence we've put up this useful article to assist you. Please read between the lines of this page to find the top free and paid location tracker apps. After reading this detailed overview, you will undoubtedly be able to identify the greatest locator.
What To Look For When Looking For The Best Tracking Apps
If you want to utilize the most secure software for tracking, you need to search for a few crucial aspects. The following are some mandatory features that will make locating tracking easier and more reliable.
1. Location Backup Details:
This displays the locations where the phone has been on a digital map and what activities, such as images and videos, have occurred in these places.
2. Virtual Geographical Range:
Allows you to track anyone within 100-200 meters of you. The accuracy of the virtual geographical range is only about 100-200 meters; thus, it can only track when someone is nearby.
3. Live Location:
It allows you to view where your family members are at any given time. It also allows you to utilize phone numbers to track a cellphone's current location.
4. Safety Check-ins:
This enables the user to check-in at certain areas to ensure they have reached safely and track their location. It helps your family knows you've arrived safely and can follow your location.
5. Android and IOS Savvy:
Because not everyone uses the same operating system, the tracker software should be compatible with both Android and iOS smartphones.
6. SOS Alerts:
In an emergency, you can send SOS warnings or transmit messages to your family members.
How Does a Family Tracker App Work?
A family tracker app uses an aerial map to locate another phone, which may typically be shown on a virtual map. It uses GPS technology to search for the location of another phone, and it's a quick and easy way to find out where they are.
It is simple to use and navigate, with a clever and welcoming user interface that allows you to receive notifications and speed alerts, giving you a lot of insights into your family's whereabouts. It works with both Android and iOS smartphones, and as long as the devices are GPS-enabled, you will have the precise information you require.
You need to download the app and create an account on your and your family's devices. Now, make sure they're all connected and working properly, and you'll be able to monitor your kids remotely to ensure they're not in places they shouldn't be or conversing with people you don't know or trust.
Best Free and Paid Location Tracker Apps For Family Members
We've compiled a list of the top phone monitoring applications. Some of the best free applications can even work with wearable devices to provide a better experience.
1. iSharing:
iSharing, one of the top-rated tracking apps, includes features that add extra protection for you and your family. With the GPS tracker, you can locate your kids and loved ones in real-time and in privacy. There are also capabilities such as receiving alerts anytime a family member departs or reaches a location.
Features:
Real-time monitoring
Sending panic alerts is possible
Look back through time to see where your relatives have been.
Locate a phone that has been misplaced or stolen.
Compatible with Android and iOS operating systems.
2. FamiSafe: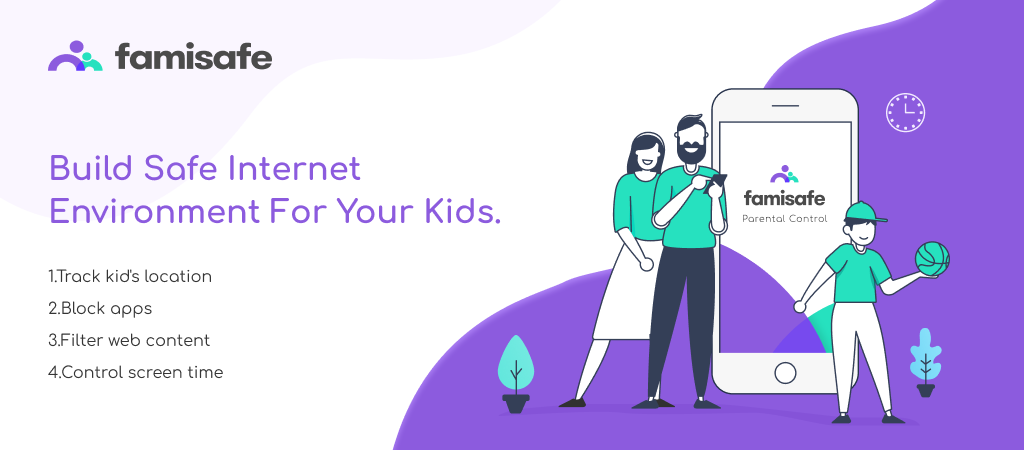 FamiSafe is the app to use if you want to locate a smartphone remotely, especially if it's one of your kids or an elderly relative with memory problems. This app offers a wide range of capabilities.
You can use geofencing to establish personalized virtual safety zones on your phones, such as your child's school. It's a fantastic location tracker that keeps you updated on your loved one's locations without causing any anxiety.
Features:
Keep an eye out for inappropriate stuff in your children's social networking apps.
Suicide, cyberbullying, and pornographic content notifications in real-time.
Real-time notifications concerning photos that have been detected and other features.
Both Android and iOS devices are supported.
3. Google Maps: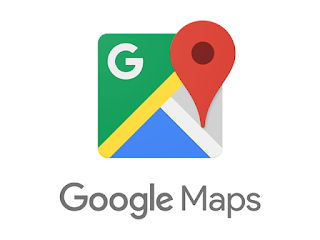 Google Maps is undoubtedly one of the greatest and trending family locator apps for both iPhone and Android phones. It has recently gained even more accuracy and reliability as a tracking program, thanks to the addition of a share location option.
It maintains notes of previous locations and presents them on a timeline. You may also manage your sharing options with the free app. It's a must-have app for iPhone and Android users.
Features:
Ride-sharing service offering real-time transit information.
Rerouting depending on real-time traffic
Indoor maps that help you find your way and more.
4. Life360: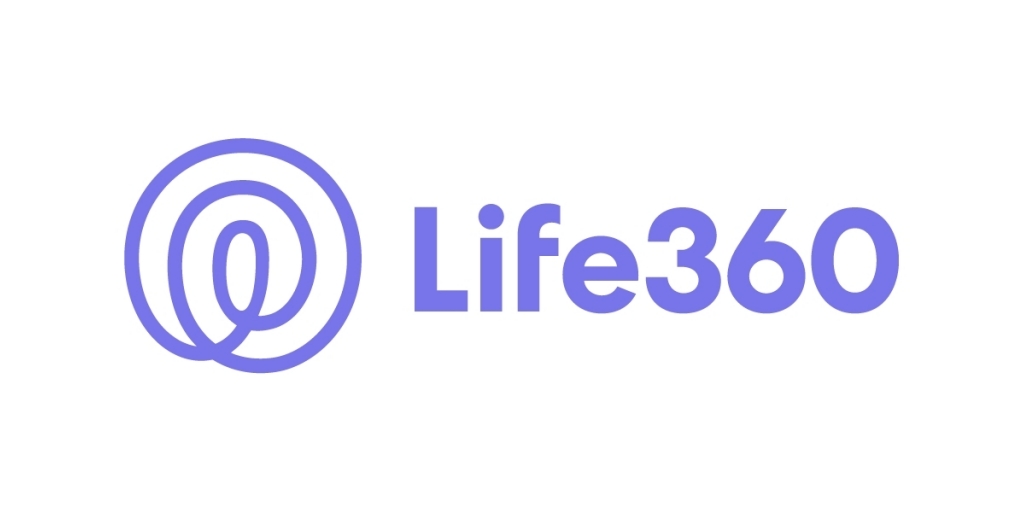 One of the most trustworthy and user-friendly location tracker apps available. Without asking for permission, the free smartphone locator software gives you a clever and simple way to follow your kid's location or keep track of your family members' locations in real-time.
Features:
Option to create Circles which are private gatherings.
Circle member's current location
Tracks the location of phones that have been stolen or misplaced.
A single button press connects the user to a customer service agent.
Compatible with both Android and iOS smartphones.
5. Glympse:
What is the best app for tracking someone's location? Glympse is the answer. This app, one of the trending apps for sharing and tracking locations, was created specifically to provide real-time tracking.
It doesn't have a stealth mode, but it has many other features, including location sharing without downloading anything. This free phone tracker app for iOS and Android also provides other features and allows you to turn on/off location tracking manually.
Features:
Real-time location sharing with a dynamic map.
Direct aid in an emergency or on the roadway.
There's no need to sign up, and there's a lot more.
6. mSpy: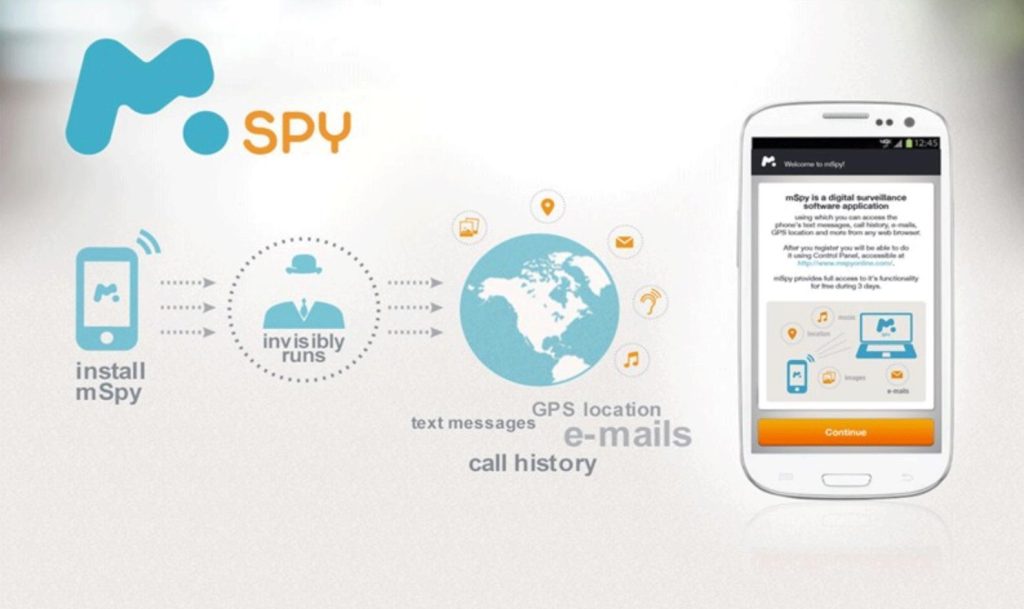 mSpy is one of the most renowned location tracking software that offers real-time location tracking solutions. Using this free phone location tracking app, you can track your kid's smartphone activities without their permission.
It also broadcasts your kid's GPS location to you, allowing you to keep track of their whereabouts in real-time throughout the day. With over 25 functions, including calls, SMS, GPS tracking, and more, it's one of the top-rated apps.
Features:
GPS tracking allows you to track location in real-time.
View call history and obtain information about the callers.
Track sent and received texts, as well as their online activities.
Limit the number of incoming calls.
Both Android and iOS devices are supported
Conclusion
As a parent or a part of a family, you always want to keep your kids or family members safe and secure either in the house or outside. Especially your kids or elderly family members. But you cant keep an eye on them all day. Hence you can use a location tracking app for family members.
These apps will assist you in tracking your family members' location and allow you to monitor their activities. However there are many tracking apps available on the market, but some are very expensive, useless, and not reliable.
As a result, we've included some of the best free and paid location tracking applications in this article, Which will help you keep track of the whereabouts of your loved ones and safeguard their safety.
Read More: Megan DeLuca Who Is She? Megan DeLuca's Career, Family and As Well As Net Worth