Business
6 Reasons Why Your Small Business Should Use Temporary Office Space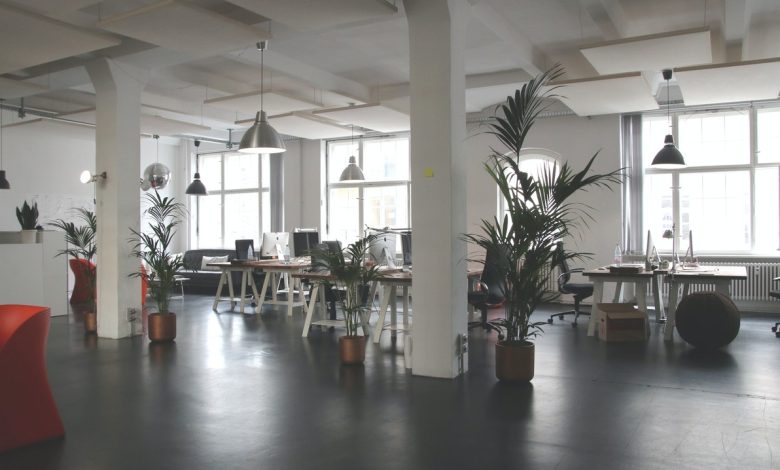 Last Updated on May 31, 2023 by
Expansion and rewards to a company come along with a professional image. Your small business needs to have an office that will build a professional image, add legitimacy, and build reputability to the public. However, setting up a permanent office space might be out of reach and financially impractical as you struggle to get your business off the ground.
Here are reasons why using a temporary office space may be the best option for your small business.
Cost
Temporary office spaces provide you with everything you need to have a conducive working environment at a lower cost than traditional spaces. You can get temporary office space at a lower cost and still have all the fixings like comfortable furniture, good lighting, and daily cleaning and maintenance. The cost saved on office space by considering temporary office space can be invested back into the business and contribute to the growth you want your business to achieve. As a business owner, you understand how minimizing costs can have a huge effect on the growth and development of your business.
Networking
For prosperity, you are required to expand your business networks. Networking can bring you more customers and share ideas with other professionals on how to improve your operations. Temporary office spaces bring different businesses under the same roof. With this huge number of businesses sharing the same floor with you, you will have the opportunity to interact with other business owners and build your network. This network will help you share ideas with other people and, in the process, gain new skills. With a wide business network, you can come up with projects and jointly work on them, resulting in a desirable outcome and strong partnerships.
Easy Setup
Temporary office spaces have all the details already put in place for you. This setup allows you to move in and settle quickly without wasting time on the overwhelming details. Temporary office spaces have a team that works on the details and maintenance such as decoration, technology, Internet, layout, and all utilities for you. This setup allows you to concentrate on your work and projects without hassling about the details that help maintain a smooth workflow.
If you have a team of workers, they will be able to settle in the office space quickly and concentrate on their duties; thus, your business will not experience time wastage, which is an expensive asset to a start-up.
Exposure
A temporary office space gives exposure to your small business. This exposure is achieved through interaction with many businesses renting office spaces at the same place as you. Your team gets exposed to new ideas from a wide range of professionals from various fields and backgrounds. Creativity and knowledge expansion is enhanced through this exposure which enables you and your team to get inspired and adapt to new ideas that will enhance the growth of your business.
Flexibility
Flexibility is part of the growth and expansion of a business. For a small business, you cannot be completely sure of what the future holds for your business. Your business needs to be flexible enough to adjust to what happens in the future.
Business centers with temporary office spaces provide room for this flexibility by providing long-term and short-term lease options. You can rent out an office with a short-term lease option, then assess the growth of your business within that and decide whether you will sign up for a long-term lease or continue with the short-term lease. A temporary office space allows you to upgrade or downgrade depending on the growth of your business without extra hassles on furniture and utilities.
Professional Image
Having a professional image is a plus for a small business. This image allows you to boost customer confidence by adding legitimacy to your business. A stylish office with the latest technology, comfortable furniture, and an inspiring design helps polish your business' look to the public. These advantages come at an affordable cost and save you the stress of setting up a permanent office space. A perfectly designed temp office space also motivates your team to develop a positive working mentality which helps polish your business name to the customers.
How Can Temporary Office Space Benefit Your Remote Team?
Small businesses opt for temporary office space to accommodate their teams as remote work becomes more prevalent. While traditional offices provide stability and professionalism, they may only sometimes be feasible for remote teams.
Temporary office spaces offer a range of benefits that can enhance the productivity and success of your remote team. One key advantage is the cost savings, as temporary offices are typically less expensive than traditional offices. It allows you to allocate resources toward other business areas, such as marketing or product development.
Another benefit of temporary office spaces is the flexibility they provide. With short-term lease options, you can adjust your space as your team grows or your needs change. It eliminates the stress of long-term leases and the potential financial burden of unused space.
Temporary offices also offer opportunities for networking and collaboration with other businesses. Sharing a space with other professionals allows your team to make valuable connections, gain new perspectives, and even collaborate on projects. It can lead to new business opportunities and innovative ideas that propel your business forward.
In addition to these benefits, temporary office spaces are designed to be move-in ready, so your team can get to work immediately without worrying about the logistics of setting up a new office. It can save time and ensure that your team remains focused.
Temporary office space is a practical and affordable option for small businesses with remote teams. With flexibility, networking opportunities, and cost savings, temporary offices can help your team succeed and grow in today's competitive business landscape.
Wrap-Up
Temporary office space is the way to go for a small business. The easy setup and exposure and networking temporary offices provide to your business will be at a lower cost than traditional office spaces. Ultimately, temporary office spaces will decrease stress and allow you to build a professional image that will boost your business to attain the desired growth.
Read more: How to Select Office Tables for Your Workspace