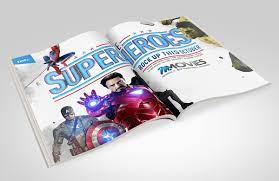 Last Updated on May 16, 2023 by hassan abbas
A sad romantic movie may seem like a paradox. Sometimes it even feels like an absurdity at ‌first glance. Most of us watch romantic movies to rekindle our faith in love and get inspired to find love in our own lives. But to see the movie end on a sad or tragic note defeats our purpose of watching it.
But despite the tragedy and sadness that some of these movies can instill in ‌viewers, most of them narrate an all-too-poignant reality of love and how romance is never as everlasting as we like to believe. The emotional roller-coaster that these movies take us on, from the protagonists falling in love with each other to them inevitably parting ways due to a tragedy, is enough to make anyone cry.
Hollywood offers the best selection of romantic movies, including the iconic love stories like Romeo and Juliet or Jack and Rose from Titanic, that are engraved in our hearts because of the effect they have had on us. But such movies should come with a warning label because of the bouts of passion and despair caused after seeing them.
So, here is to the underdogs, to the lovers entangled in forbidden unions, the mismatched duos, and the rebels. The love stories might not make it in the real world but conclude throughout one beautiful movie. Read on to find out the best sad romantic movies that will make you cry for sure.
The Notebook
The movie is based on a novel by the same name, written by the famous American novelist, Nicholas Sparks, known for narrating the best love stories via his various novels. The movie wonderfully narrates the heartbreaking story of two lovers. An old man is reading out a story from the diary to his Alzheimer-suffering wife, in the hope that she'll remember their past. The poignant storyline and the impactful chemistry of Rachel McAdams and Ryan Gosling will surely turn you into an emotional wreck towards the end of the movie.
Blue Valentine
This is a tragic American romantic movie that maps out the relationship of a modern-day married couple evolving over the years. At the start of their relationship, they seemed to have the world at their feet but as time goes by, the wife's retreats into self-absorption, and the husband's lack of ambition leads to them having serious marital problems, which cause irreversible cracks in their marriage.
This is one of the more subtly tragic romantic movies where it is shown how no matter how much you love a person, sometimes things just fall apart, no matter how much you want them to stick.
Up
Up is not like your quintessential romantic tragedies, where star-crossed lovers dramatically fall apart due to a tragedy. It is in fact a very light-hearted movie. However, if you look at the crux of the movie, it is about an old man who for the sake of his late wife, goes on an adventure in his balloon-driven house, which is both wholesome and sad at the same time.
The dedication and love of the husband towards his late wife are narrated throughout the movie, which ends on a bitter-sweet note.
A Walk to Remember
The first obvious pick for someone who is looking for a dose of romantic tragedy is another one of Nicholas Spark's novels that comes to life. A Walk to Remember is a coming-of-age love story that revolves around two lovable high-school students who get together and are torn apart ‌by fate.
Wrapping Up
While it may seem a little counterintuitive to watch a sad movie that will take you on a roller coaster of emotions, ‌it is important to note that sometimes a good cry can be very freeing for you. Therefore, our round-up of the best sad romantic movies will surely make you weep and expose you to some tragic but epic love stories.
You can watch the above-mentioned movies on a streaming platform like HBO Max or Amazon Prime. Or you can subscribe to the Dish TV service and get access to quite a collection of TV networks that air these movies.
Read More: The Amount Of Space Between Electric Fireplace And TV?