Tech
iCloud Bypass Tool Official Online Tool
Last Updated on March 15, 2023 by
The Official iCloud Bypass Tool is now in the hands of all iOS users.
An iCloud Bypass Tool is a very powerful program that can unlock the iCloud account of your iPhone or iPad. This software is compatible with all models of iOS devices and can be used to remove restrictions from your device. It is not advisable to use this tool on an older version of iOS as it may not work correctly. You will also need to input your iPhone's IMEI number to access the iCloud account. Fortunately, this procedure is not complicated and can be completed within a few minutes.
Using an iCloud Bypass Tool online is quick and easy. Once you have signed up, log in and complete the process. The iCloud Bypass will unlock your iPhone and iPad, and it will unlock it in a few minutes. You will need to enter your Apple ID to use it to log on to your accounts and unlock your devices. Luckily, the process can take up to five days, although some tools take longer than this.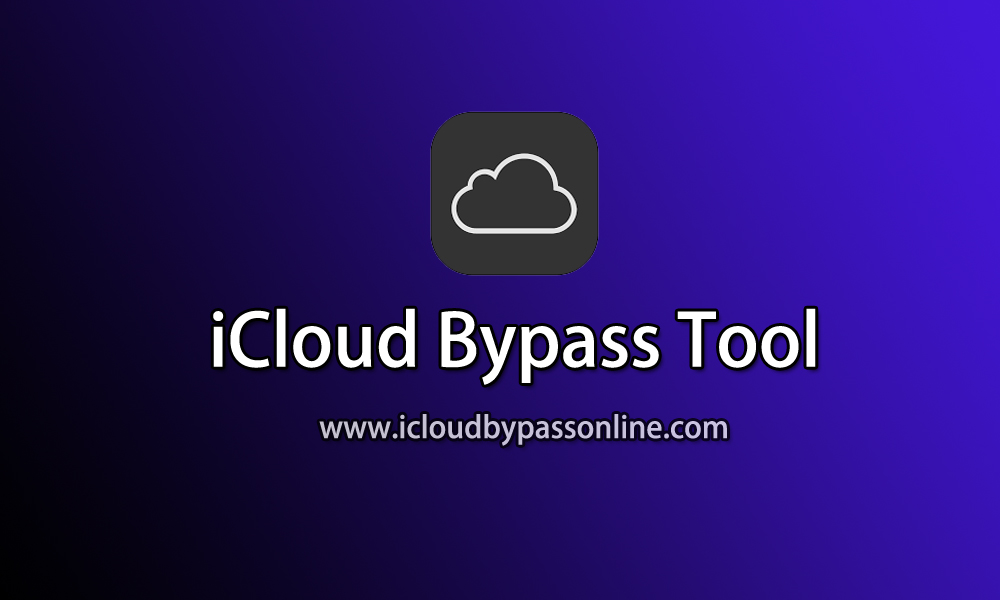 Special reasons for using this service
The iCloud Bypass Tool online is a safe and straightforward process that requires no downloading or installation. All you need to do is enter your IMEI number and a password. You can get your IMEI number from the manufacturer's website or your phone's serial number. Regardless of the device, you're using, this application can unlock your phone. So, what are you waiting for? Start using the iCloud Bypass today!
The iCloud Bypass Tool online is a safe and easy way to bypass iCloud. Once you have the IMEI, you can enter the password and unlock your phone. This process is 100% secure and will not harm your iDevice or computer. This process is not complicated and takes less than an hour. Moreover, it has several tutorials to help you get started with the process. You can read more about the iCloud Bypass Tool by clicking below.
Is this application is safe and trustworthy?
Using a trusted iCloud Bypass online can free your phone from the iCloud-enactment lock. Unlike other methods, it works on any model of an iOS device, including Android devices. It is a risk-free method to remove the iCloud from your phone. You do not need an Apple ID or an Apple password to use this tool. You can also unlock the device from your computer.
The iCloud Bypass tool online is secure and safe to bypass iCloud restrictions. Your IMEI number and a valid Apple ID are required to unlock your phone. The iCloud Bypass is available in both offline and online versions. You can use either one of them to hack iCloud if you can provide your IMEI number. It is possible to bypass iCloud through a third-party application.
More about this process
The iCloud Bypass tool is an excellent option for unlocking your phone. It is legal, fast, and secure and can be used on almost any Apple device. It is easy to use and does not require any technical knowledge, and requires only the IMEI number and an e-mail address. The process is simple and only takes a few minutes to complete. After entering the IMEI, you need to enter a password and follow the instructions provided.
The iCloud Bypass tool online is a risk-free application unlocks iCloud on any iOS device. iCloud Bypass tool is available for any iDevice on the internet. The iCloud Bypass does not require a download and is available for iOS 7.0.5 to 15.3. You must enter your IMEI number and click the "Remove iCloud" button. This software is safe and works with any iOS device.
Carrier Unlock via iCloud Bypass Tool 2021
If you want to unlock your iPhone or iPad, the iCloud Bypass Tool 2022 is the best option. The tool bypasses the initiation lock on iOS gadgets and makes your phone or tablet as new as another one. All you need to do is access the software on your device, and you're good to go. This unlocking procedure is safe, easy, and guaranteed to work.
Once you access the software, you'll need to enter your IMEI number and the model of your iDevice. Then, you need to choose your language and country. When asked to connect, look for the 'i' symbol and click "Forget this Network." Then, you'll need to turn on Wi-Fi and select the network you'd like to use. You'll see a screen with a passcode to enter when the process is complete. Now you're ready to go
The iCloud Bypass is the easiest method to unlock your iPhone or iPad. You don't need to jailbreak your phone, and you won't need to worry about losing any data. Using the application will bypass iCloud, which will free your phone from the restrictions of your network. Unlike the other methods, the iCloud Bypass will bypass iCloud automatically. Once you pay for the tool, your phone will be unlocked within minutes.
Is it possible to bypass iCloud Activation for free?
iCloud Activation Lock is a security feature introduced by Apple to prevent unauthorized access to lost or stolen iOS devices. This feature requires the user to enter their Apple ID and password to unlock the device, making it difficult for thieves to access and sell the device. While this is a useful feature, it can be a frustrating experience for users who have forgotten their Apple ID and password, or who have purchased a second-hand device that is still locked.
There are many websites and online tools that claim to be able to bypass iCloud Activation Lock for free, but these claims should be approached with caution. Many of these tools are scams that are designed to steal personal information or infect devices with malware. Even if a tool claims to be legitimate, there is no guarantee that it will work, and using unverified tools can also void the device's warranty.
The safest and most reliable way to bypass iCloud Activation Lock is to contact Apple support and provide proof of ownership of the device. This process may require some time and effort, but it is the only guaranteed way to unlock the device and ensure that it remains secure. While it may be tempting to try to bypass iCloud Activation Lock for free, it is not worth the risk of damaging the device or compromising personal information.
Final words on iCloud Bypass Tool
The iCloud Bypass Tool is a safe and effective way to unlock your iOS devices without compromising privacy. It uses a unique algorithm to open an alternate pathway to your iCloud account. It does not require specialized knowledge or software to work. Connect your iPhone via USB to the computer once you have access to the iCloud Bypass tool. The tool will then complete the process.
Read More: iCloud Bypass Official Tool for all iOS Users in 2022