Gaming
Mongraal Fortnite Keybinds, Settings (2023)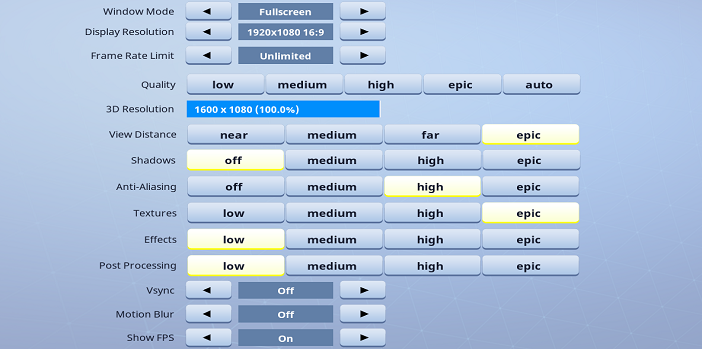 Last Updated on January 9, 2023 by Salman Khan
Fortnite has become a sensational game for every age group and when we talk about it, Mongraals' name come to mind. Kyle Jackson aka Mongraal is a native of the United Kingdom who came into the spotlight after getting a contract with Team Secret for his reflexes and impressive gameplay by customized Mongraal settings.
Besides participating in many Fortnite events, he live-streams his gameplay on Twitch and uploads highlights on Youtube where he makes a hefty amount of money. He also has a large fan base who are eager to know his Fortnite Keybinds, mouse settings, and gaming setup. Here, we'll provide you with all of it. Let's begin.
Mongraal: An overview of his life
Getting recruited by a professional team at only 13, dominating in Fortnite and other survival games at a competitive level with a lucrative streaming career on Twitch and Youtube, there is a lot to know about him before exploring the Mongraal Settings.
| | |
| --- | --- |
| Gamer Tag | Mongraal |
| Real Name | Kyle Jackson |
| Gender | Male |
| Place of Birth | Kent, United Kingdom |
| Date of Birth | 13 August 2004 |
| Religion | Christian |
| Nationality | British |
| Height | 5 ft 9-inch |
| Weight | 150 Pounds |
| Marital Status | Unmarried |
| Profession | Streamer and professional player |
| Net Worth | $2 million |
Mongraal's Fortnite Mouse Settings
In battle royale games like Fortnite, it is crucial to have a precise aim for tracking your enemies. It is only possible when you customize mouse sensitivity exactly as Mongraal Settings. His sensitivity helps you track enemies without any delay in movements.
| | | |
| --- | --- | --- |
| DPI | X-Axis Sensitivity | Y-Axis Sensitivity |
| 800 | 9.00% | 9.00% |
| Polling Rate Hz | Scope Sensitivity | Targeting Sensitivity |
| 1000 Hz | 30.00% | 30.00% |
Mongraal's Fortnite Video Settings
If you wish to spot enemies as quickly as Mongraal, his Fortnite video configuration will help. They are set in a way to get the maximum frames and wider range.
Display
Window Mode
Frame Rate Limit
Resolution
Fullscreen
240 FPS
1920×1080
Graphics
Interface Contrast
Color Blind Mode
Brightness
1x
Off
87%
Graphics Quality
Post Processing
Shadows
Anti-Aliasing
Low
Off
Off
View Distance
Effects
Textures
Far
Low
Low
Advanced Graphics Settings
VSync
Allow Multi Rendering
Rendering Mode
Off
On
Performance
Motion Blur
Show FPS
HUD Scale
Off
On
96%
Mongraal's Latest Fortnite Keybinds
Keybinds is crucial in improving players' overall reaction time while playing intensive games. Mongraal settings of Fortnite keybinds are different than the default and it allows him to make several moves with more responsive commands.
| | | |
| --- | --- | --- |
| Wall | Map | Use |
| Mouse 5 | Tab | 3 / MW Up |
| Trap | Stairs | Roof |
| C | Mouse 4 | L-Shift |
| Harvesting Tool | Building Edit | Inventory |
| Q | F / MW Down | L-Alt |
| Crouch | Confirm Edit (Release) | Shield Toggle |
| L-Ctrl | Off | H |
| Floor | Weapon Slot 1 | Weapon Slot 2 |
| DPI Button (N) | 2 | E |
| Weapon Slot 3 | Weapon Slot 4 | Slot 5 |
| R | 4 | X |
| Equip Weapon 1 | Equip Weapon 2 | Reload / Rotate |
| 1 | 2 | MW Button / 5 |
Mongraal's Fortnite Gaming Setup
If you wonder how Mongraal plays and streams his gameplay without facing any lag, it is because of his gaming setup. Mongraal uses top-of-the-line equipment that can even handle the best Apex Legends settings without any decrease in performance.
1. Monitor: ACER XF250Q
Since Fortnite supports high frame rates, you need a monitor that can handle it with ease. Mongraal prefers Acer's XF250Q due to its heavy performance, appealing design, gaming features, and 1ms of response time. In addition, this monitor can easily handle frame rates up to 280Hz and is the best option for games like Fortnite.
SPECIFICATIONS:
● Display Size: 27-inch
● Refresh Rate: 280Hz
● Resolution: 1920 x 1080
● Response Time: 1ms
● Price: Around $ 400
2. Mouse: Logitech G402
As discovered above, Mongraal uses high mouse sensitivity for Fortnite so he needs a gaming mouse that can support high sensitivities as well as offer multiple buttons to assign different functions.
Mongraal uses the Logitech G402 because it has all the features you would expect from a gaming mouse. It offers 8x buttons in which you can assign gaming functions as per your needs.
SPECIFICATIONS:
● Brand: Logitech
● Connectivity: Wired
● Hardware Interface: 2.0
● Sensor: Optical
● Weight: 7.05 ounces
● Price: Around $40
3. Mousepad: Inked Gaming Dragon Lore XL
Now that we know what Mouse Mongraal has, he also uses the Inked gaming Dragon Lore XL mousepad to make smooth movements without facing any challenges. It has a very firm grip and comes with traction control. Even if you make sudden movements, the pad will remain stable.
SPECIFICATIONS:
● Brand: Inked Gaming
● Traction Control: Yes
● Thickness: .4mm
● Dimensions: 36 x 18 in
● Price: Around $29
4. Keyboard: Steelseries Apex Pro (TKL)
If you wish to use Mongraal's Fortnite or even the best Apex Legends settings, you need a keyboard that can handle tons of keypresses while giving you an instant response. Mongraal uses the tenkeyless version of Steelseries Apex Pro that features RGB backlighting and zero latency to your commands.
Furthermore, it features an OLED display made of premium aluminum and the TKL design helps Mongraal make faster mouse motions without any issue. Overall, this keyboard is the best choice for gaming and comes with all the features and qualities needed for games.
SPECIFICATIONS:
● Design: Tenkeyless
● Durability: 100m keypresses
● Adjustable: Yes
● Dimensions: 5.4 x 13.9 x 1.6 in
● Price: Around $180
Final Words
Mongraal has a successful streaming career as well as many achievements in games. However, his greatest achievement is his fans who constantly inquire about his settings, keybinds, and gaming setup. We believe this article assisted you in exploring Mongraal settings and setup.
Read More: How to Play Apex Legends on Your PC