Education
Orton-Gillingham Training- Helping People with Dyslexia?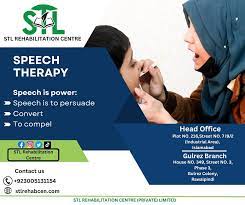 Last Updated on May 10, 2023 by hassan abbas
If you see a person or a child with learning disabilities, learning disorders or learning difficulties, there are chances they might be suffering from a common medical condition called dyslexia. It is a condition that causes someone to have trouble reading and writing. Orton Gillingham training is the best-known approach specifically designed for students with dyslexia. It is a highly-structured approach that revolves around the idea of teaching the connection between letters and sounds to the students. This is an extensive method of teaching disabled students in which the instructor must use sight, hearing, touch and movement to help students connect language with letters and words.
If you know someone with this disorder and want to help them out, you first need to opt for Orton-Gillingham training in a legitimate institution. For further information about this unique teaching method, continue reading!
Orton-Gillingham teaching approach
Orton-Gillingham's approach is a multisensory approach used by highly skilled and professionally trained instructors to teach people with dyslexia. It is designed to help people struggling to associate letters and sounds with spellings. The approach focuses on breaking down the curriculum into several sections to make the sessions easier to grasp. The small units or parts are further concentrated to help the learner slowly develop the skills to identify alphabets and form correct spellings.
People with such a disorder may have countless questions about every concept, and the instructor is required to answer all those questions and then move forward to the next section. As said, this is a structured approach; for this, the instructor has to move beyond the classroom environment if they genuinely want to help the learners. Personalized, fully-organized, direct, and multimodal teaching is the only way to help people develop reading and writing skills and see positive outcomes. Orton-Gillingham's approach can be applied to any lesson and institutional setting, or you can even use it in your home if your child is struggling with dyslexia. Still, the condition is the instructor should be thoroughly trained and aware of the methods.
A few learning methods utilized in Orton-Gillingham teaching are-
Multisensory approach– Since dyslexia affects an individual's visual information processing capabilities, this approach encourages the students to learn using other sensory modalities like touch and sound.
Direct learning- The instructors offer one-on-one personalized instructions to the students as per their individual needs and capabilities.
Systematic and sequential teaching- The instructions must be given in sequential order. That means the tutor can move forward to the next step only when the student has mastered a particular skill. If not, repeat.
Positive and reinforcing attitude– Whenever the students achieve a particular milestone, the tutor must reinforce them. Optimistic thinking is necessary to help the student develop skills throughout.
Emotional and sound learning environment- To foster a student's positive mental health and self-esteem, tutors must provide an encouraging learning environment around them.
Why should you consider doing Orton-Gillingham training?
Tutors or instructors who participate in Orton-Gillingham training can gain numerous advantages. If you consider taking training, you will be awarded an Orton-Gillingham certification. Since the Orton-Gillingham approach is well-known in the dyslexia community, the certification upholds excellent pride.
Professionals and tutors have used this approach in schools and colleges for years. So if you work in the education sector and want to stay up-to-date on new teaching methods and techniques, this training is of utmost importance.
The Orton-Gillingham training helps tutors build strong relationships with their students. Moreover, by supporting a dyslexic student, you will be able to develop your skills better and better understand the approach.
You get to know your students better as this approach requires you to work one-on-one with them and offer them a personalized teaching experience. With the right skills, you will be able to identify the areas of improvement for the students.
You can get creative with your students by applying what you have learned during your training. This will help your students learn while having fun.
People with dyslexia need to learn the same skills about language as everyone else. But they have some unique learning needs and hence require some special kind of assistance. So, opt for the training if you want to provide them with the required assistance.
Read more interesting articles at Dailiest
Apart from this, if you are interested to know more about Dream Big, Act Local With Justin then visit our Lifestyle category