Travel
The 5 Must-Visit American States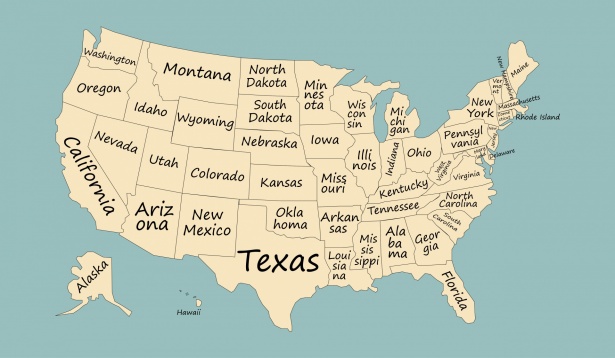 Last Updated on August 4, 2023 by
Are you looking to plan your next great American adventure? With 50 states to choose from, and possibly more in the near future, it can be overwhelming to decide where to go! Each state has its own unique attractions, history, and natural beauty. To help you narrow down your choices, let's explore some of the top American states to visit and why. Whether you are seeking breathtaking scenery, exciting nightlife, or a deep dive into history, there is a state that will satisfy your travel cravings, so sit back, relax, and let's explore some of the best destinations America has to offer.
The Golden State
California is a state that has something for everyone – whether you're a beach lover, a city slicker, or an outdoor enthusiast! With its mild climate and stunning landscapes, it's easy to see why so many people flock to California for their vacations.
One of California's most famous cities is Los Angeles, known for its glitz, glamour, and celebrity culture. But California has so much more to offer than just Hollywood, such as San Francisco's unique charm and cultural diversity, the picturesque coastal towns of Monterey and Santa Barbara, and the rugged beauty of Yosemite National Park. These are just a few of the many reasons why California is a must-visit destination.
The Aloha State
Hawaii is often described as a tropical paradise, especially for those looking for a relaxing and picturesque vacation. Its crystal-clear waters, stunning beaches, and breathtaking sunsets make it an ideal destination for beach lovers. Visitors can explore the vibrant coral reefs, go surfing or paddleboarding, or simply soak up the sun on one of the many beautiful beaches. The natural beauty of Hawaii makes it the ideal location for a honeymoon, too, landing it in the top 5 destinations for newlyweds!
In addition to the beaches, Hawaii also boasts lush rainforests and hiking trails for those looking for an adventure. The islands are rich in history and culture, with landmarks like Pearl Harbor and the Polynesian Cultural Center. Visitors can also enjoy delicious local cuisine, from traditional Hawaiian dishes like poi and kalua pork to modern fusion cuisine. With so much to see and do, Hawaii is a destination that should not be easily brushed off.
The Empire State
New York is a state that truly has something for everyone. The most well-known destination in the state is, of course, New York City, which offers an abundance of attractions, from world-famous landmarks like the Empire State Building and Times Square to cultural institutions like the Metropolitan Museum of Art and the Broadway theater district. Visitors can also enjoy the city's diverse culinary scene, with everything from street vendors selling hot dogs to Michelin-starred restaurants. Beyond the city, the state offers a wealth of natural beauty, including the Adirondack Mountains, the Finger Lakes region, and Niagara Falls.
New York City's bustling tourism scene and thriving fashion and beauty industries make it an ideal destination for people looking to refresh their appearance on the way. The city's top-tier plastic surgeons and state-of-the-art facilities have attracted patients from all over the world, to get rid of wrinkles and fine lines. Whether it's a non-invasive procedure like Botox or a more involved surgery like a deep plane facelift, patients can rest assured that they will receive the highest quality care and expertise! With so many options, it's no wonder that New York City has become a go-to destination for those seeking to enhance their looks.
The Sunshine State
It's no secret that Florida is one of the most popular states to visit in the United States, due to its warm weather and countless attractions. It is the perfect destination for families, since Florida is known for its world-famous theme parks such as Walt Disney World and Universal Studios. Did you know that these two parks bring in almost 30 million visitors every year? Aside from the beautiful beaches, those who enjoy nature can also explore the Everglades National Park, which is home to many unique species of plants and animals.
Florida is also known for its rich history, particularly in cities such as St. Augustine and Key West. Visitors can explore historic sites and museums that showcase the state's unique cultural heritage. The state is also famous for its seafood and citrus fruits, which can be enjoyed in the many restaurants and markets across the state. With its warm weather, beautiful scenery, and many attractions, Florida is a must-visit destination for anyone planning a trip in the United States.
The Last Frontier
Alaska is a unique and breathtaking destination that offers visitors a chance to experience the wonders of nature up close. With its stunning landscapes and abundant wildlife, this state is a nature lover's dream come true. Visitors can go on a cruise through the Inside Passage, where they can witness the beauty of towering glaciers and watch whales in their natural habitat. Or they can explore Denali National Park, which offers hiking trails and wildlife viewing opportunities, including the chance to see moose, bears, and caribou!
There are also many chances to learn about this state's unique history and culture, such as touring historic gold rush towns, visiting the Alaska Native Heritage Center, or exploring the state's museums and art galleries.
Apart from this, if you are interested to know more about Taiwan and California then visit our Travel category