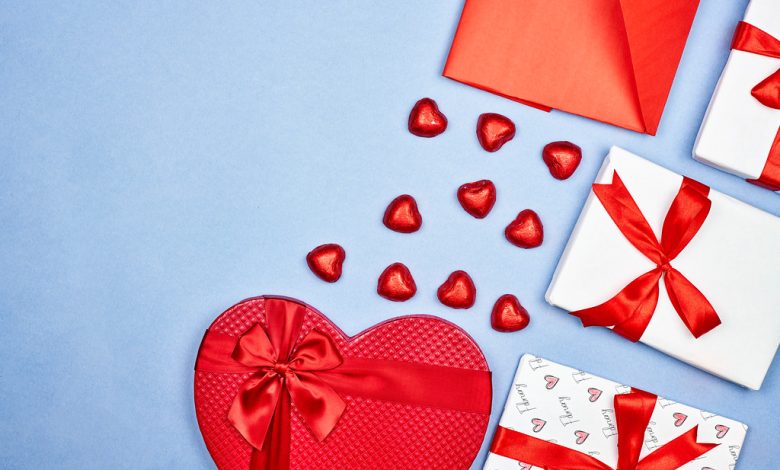 Last Updated on August 13, 2023 by Hamza Khan
February is almost here and with it comes one of the favorite holidays all over the world that celebrates love — Valentine's Day. It may be a day dedicated to couples, but over the years a modernized version has appeared where single friends show each other affection, so no one feels lonely and left out. Moreover, February 14th is also a big day for vendors and brands, considering that sales go through the roof, making it almost as popular as Christmas or Black Friday.
The only problem — what to get your person for this lovefest. However, we got you covered with these Valentine's gift ideas that will amaze your loved one and celebrate your connection. So, let's take a look at the options ranging from costing nothing at all to being quite a splurge.
1. A large flower arrangement
Some gifts are among the classic Valentine's Day ideas, making them always fashionable and beautiful. Mind you, men love flowers too so this is a great way to show your significant other you appreciate their vulnerable side. A simple red rose bundle in a glass vase or box is traditional and elegant, although you can go with yellow, white, or pink ones, even pair them with Oriental lilies.
Even better, you can get a gift that is for both of you by turning a flower bouquet into an arrangement that includes a bottle of champagne and two glasses. A flower gift basket with wine, chocolate, fruits, cigar, and a gorgeous variety of flowers may require a deeper pocket, but it will leave a lasting impression.
2. A getaway weekend
Taking a weekend off from everyone and everybody may be the best way to surprise your loved one. The options vary from affordable to expensive but remember that it's thought that matters and not the gift's value. A lot of destinations are just a couple of hours of flight away, or you can reach them by car to escape the urban setting.
For example, you can rent a cabin in the mountains, book a Valentine's Day package at a retreat, or go sightseeing in another country. Even Netflix and Chill may be great gifts for people who work like crazy and barely have time for spending the whole weekend together.
3. Tickets to a favorite destination
You know where they want to travel to so why not grant them that wish? The plus side of this gift is that you can buy two tickets to anywhere in the world for any time of the year that works for both of you. This may not be something they can enjoy immediately, but the smile on their face will attest to how happy you made your loved one.
For example, you can go on a luxurious train ride, like Orient Express, or travel to Reykjavik to see the whales and volcanoes. If you are in a relationship with a wine lover, pick one of the local or international grape festivals and get tickets for that destination.
4. Day at the spa
One day at the spa may be worth a week in the Bahamas. It may seem modest or not splashy enough, but after a day of massages, saunas, facials, regenerative baths, and cocktails, you may feel differently. After all, busy people can hardly relax and de-stress properly at home, forgetting their hectic schedules for more than a few hours.
It doesn't matter if the spa center is in the city — all that counts is that it's secluded and cut off from the noise and concrete that surrounds it. Even better, you will certainly find a Valentine's Day offer that will let you de-stress without being a minute apart from each other.
5. An active excursion outside the house
Being physically active together gives you both a healthy dose of feel-good hormones and the opportunity to focus on one another. A hiking tour in the local national park, whitewater rafting, or climbing is perfect to spend more time in nature and with each other. But you don't have to go on such demanding activities when you have lots of moderate options.
For example, dancing tango is a wonderful way for a relationship to blossom and for a couple to become closer. Gardening is another activity you can do together, like planting a tree as a symbol of your love in the park or community garden.
6. Grand gestures of love
Sometimes, Valentine's Day is perfect for grand gestures of love. Organize a flash mob to your song on the town square, or hire a skywriting plane to draw the name of your partner in the clouds. If you want to propose to your SO, this is the day you should do it, raising the romance bar pretty high.
Alternatively, you can opt to hire a limo and go on a fancy dinner date at a popular restaurant in town. A hot air balloon ride with champagne and chocolate strawberries is not only exciting but also will give a lasting memory of flying over the amazing landscapes together.
7. Geeky gifts you will both love
If you are both geeks, or you are with one, give a gift of what your heart desire. This can be that expensive LEGO® set they constantly wait for the price to drop, or a limited edition action figure. A gigantic puzzle is a wonderful gift that will have you spending time together, away from screens and distractions.
Board games will not only bring you closer but have you socializing more with friends and other couples in person. Alternatively, you can get the newest game console and two controllers to play together or pre-order the deluxe edition of the title they are excited about for PC.
8. Always trendy beauty products
Beauty products are always a good Valentine's Day gift for both men and women. If you want to leave an impression, forget the perfumes that anyone can afford and go for brands like Maison Francis Kurkdjian and Parfums de Marly. These niche fragrances cost a few hundred US dollars but they leave behind the class, luxury, and style.
Those on a modest budget can make no mistake by buying spa cosmetics sets, available at stores, like Sephora. Consider Korean brands that are praised for the quality and price ratio of their products, or locally produced cosmetics that could use your support. Yet, classic products coming from globally recognized brands never go out of trend and you can make no mistake by opting for these classics.
9. Lessons to learn together
Hobbies are better if you share them with other people, especially a person you love. Schedule a pottery or painting class for February 14th, or something less artsy, like yoga and knitting. Come up with something that will bring you joy and fun, turning into a magnificent couple experience you can continue even after Valentine's Day.
Remember what your partner likes or expressed a wish to learn. Language class, martial arts, golf, or horse riding — everything is an option to make your partner happy. If there is nothing particular you can figure out, opt for something that is locally popular, for example, diving if you live by the sea.
10. Personalized jewelry and trinkets
There's more to jewelry than diamonds, even though they are considered the girl's best friends. Engraved pendants and watches with your initials, anniversary date, or a sweet message never go out of style. A step further is ordering personalized pendants for bracelets and necklaces that are custom-made and more expensive options.
If you are on a budget, a keychain or earrings will do. However, if you decide to buy a ring and propose, then a diamond may be the right choice for this Valentine's Day after all.
11. A handwritten letter of admiration
Affection is not measured in money, but in the thought and intention you put into your gift. That said, some gifts can cost you nothing and still be extravagant and flashy. In this case, our vote goes to a handwritten letter neatly packed in an envelope and sealed with a wax stamp.
If you are good with words then you can come up with a poem that describes what you feel for your loved one. Those who are not versed in creative writing can always borrow a poem or a story from the world's literature that will be equally touching and full of feelings.
The bottom line
Soon enough you will be engulfed in Valentine's gift ideas that will amaze your loved one. Instead of going on an impulsive buy, decide on getting them something that will be special and unique. The best gift is something you can both enjoy together or one that will make you smile when you see how happy they are with it.
Apart from this, if you are interested to know more about Diamond Jewelry then visit our Fashion category