Tech
Online assistants for working with documents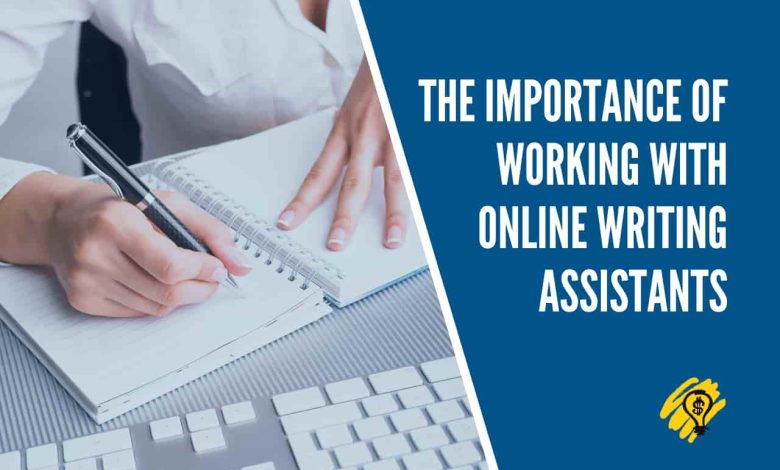 Last Updated on November 14, 2022 by Hammad Hassan
There are so many online virtual assistant solutions accessible these days that determining which ones you really need to run your company may be difficult. A VA or any small company owner may utilize the following five tools to make their work easier.
Onlineconvertfree.com
Are you looking for an online converter that can make life easy for you with converting files to different formats? Then you need to think about using Onlineconvertfree.com. This tool could receive a lot of positive attention in the past because of its ability to convert files in a breeze. This is a free online converter, and you will not have to worry about anything at all. Hence, anyone who wants to make life easy with a file converter may think about using it.
Dropbox
Dropbox is a favorite in the fight for shared folders. Even if sharing files isn't on your agenda, the straightforward setup and significant amount of free storage space (2GB) make this a top pick for many individuals. Dropbox is a wonderful alternative if you work from numerous computers, require access to files on your phone or iPad, or simply want the added protection of knowing your key papers are backed up in "the cloud."
The free edition comes with 2GB of storage space, which is more than enough to get you started, but you can earn extra by tweeting about Dropbox, introducing friends, and integrating other apps. For roughly $10 per month, you may upgrade to 100GB.
Freshbooks
With a Freshbooks account, you can establish projects (one for each customer is ideal for a VA), monitor time worked using their handy desktop tool, track associated costs, and send out invoices after the project is over. Of course, if payment is required before work starts, you may prepare an invoice ahead of time. Freshbooks is adaptable enough to handle almost any situation.
As a virtual assistant, you most likely do a number of activities for which you charge a flat amount. You could write articles, edit eBooks, or design visuals. Freshbooks makes it simple to add these products to an invoice or project by enabling you to monitor your package cost and afterwards add items to an invoice or estimate.
Skype
You're probably accustomed to using Skype every day to speak to pals, IM with coworkers, and maybe talk to online clients. But did you know that you may use Skype to replace your phone? Incoming and outgoing phone calls are available via Skype, and you may buy them together or individually for optimal flexibility.
LastPass
You'll find yourself managing dozens, if not hundreds, of passwords as your virtual assistant company expands. Passwords are required for client websites, shopping carts, email providers, hosting accounts, and practically anything else you do for your clients – and your own company. Trying to keep track using a paper notepadn or other list-type techniques rapidly gets burdensome. Not only that, but most password management systems – whether you build them yourself or your computer gives them to you – are very unsafe.
Read More: Pass Your Cisco 500-560 Exam Questions In First Try