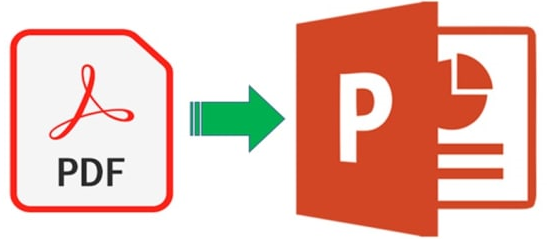 Last Updated on May 10, 2023 by
There are several ways to convert PowerPoint presentations to PDF format and each of them yields good results.
This article discusses some convenient tools that can help you convert PowerPoint presentations to PDF format. Some of these programs require an installation on your computer, but there are also online services that can help you accomplish this task online
Free PowerPoint/PPT to Pdf Converter
A free program that allows you to quickly convert files while preserving their content in its original form. It works quickly, and despite the English-language interface, you don't need any experience to master it.
Saving from PowerPoint
In recent versions of this component of Microsoft Office, the function to save in the desired format, is built-in. To do this, open the desired document-presentation, and in the menu "Save As", select the item "Adobe PDF" or "Other formats". If you choose the latter option, specify "PDF" in the drop-down list, and click "Save."
The process of saving your presentation to PDF
The conversion process will start, and in just a few seconds you'll have the finished file. Quick and easy.
Conversion can also be done with the Adobe Acrobat editor. But since the program is not free, we will not look at it here. Let's move directly to the online services.
Powerpoint to PDF Converter by Nitro
This is a service from the developers of a specialized program with which, you can also quickly start converting Microsoft Office files to PDF. You can get the result by email if you leave it in a special field of the form.
Total PDF Converter
Total PDF Converter not only converts selected formats into PDF documents and vice versa, it also allows you to create a complete electronic book. The program's built-in step-by-step guide will take you through each step of the conversion process, allowing you to configure all the necessary settings in detail.
PDF Converter
Online conversion service
The name of the service fully reflects its purpose. It has a reverse conversion, i.e. it is possible to save "pdf files" in other office formats.
2PDF online service
With 2pdf.com you can also convert presentations to PDF documents. This service also reduces the size of your PDF document and rotate pages, which is very convenient because users need to edit PDF documents after conversion.
ILovePDF
Convenient online service that supports batch work, allowing you to convert and edit files without registration. You can convert from JPG, Word, PowerPoint, Excel, HTML. You can rotate the book during conversion, but you cannot edit individual pages. The ILovePDF service is surprisingly fast and converts large files in seconds. After conversion you can choose to download to your hard drive or further processing: protection, editing, page organization, compression.
Note. After reverse conversion (PDF to PowerPoint), or word to pdf the presentation cannot be formatted or edited with the existing text and images.
It is up to you to decide which program to choose from the list. All programs have advantages and disadvantages. However, it is worth noting that you do not need to install any software on your computer to be able to convert your presentation to PDF format. It is sufficient to use an online converter that will help you solve the problem.
To summarize, it is easy enough to make a PowerPoint presentation into a PDF document, but you need a version of the software that supports this feature or fast access to the web.