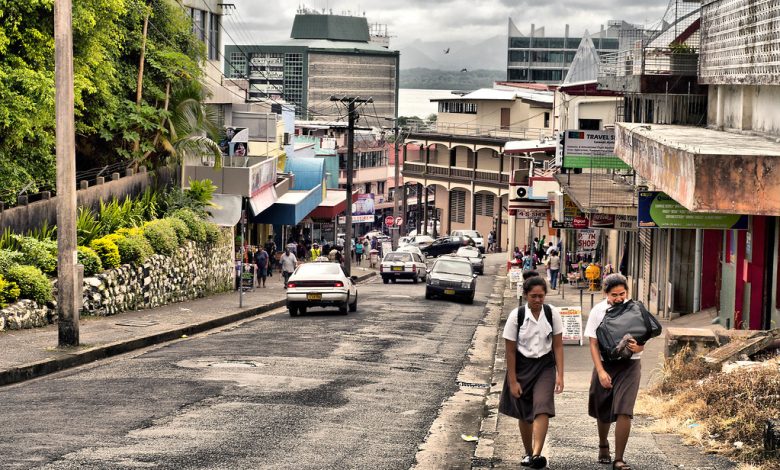 Last Updated on August 13, 2023 by Hamza Khan
This South Pacific gem is a true natural wonder. Located in the heart of the South Pacific Ocean, seemingly petite Fiji island has a plethora of activities to offer to its visitors. No matter if you are looking for utter relaxation, or you wish to embark on an unforgettable getaway, Fiji is definitely the island for you. From mouth-watering delights to crystal clear waters and sandy beaches, this is an island paradise waiting to be explored. Make Fiji your next tropical destination and embrace its culture, heritage, food, and untamed nature. Here are some of the top reasons why you should do this asap.
1. Unwind at breathtaking beaches
Probably the very first thing you ought to do in Fiji is soak up the sun and go for a swim in stunningly blue waters. Fiji can brag about having some of the most sensational beaches in the world, and if you are keen on swimming or you merely want to soak up the sun, you must check out the powdery sand beaches. From Matangi, Laucala, or Qamea, there are plenty of lagoons on this breathtaking island that you have experienced.
2. Embrace the culture
3. Go scuba diving
Unique in its location, culture, and heritage, Fiji is one of the most unique tropical islands where you can totally immerse yourself in the above-mentioned aspects. What's more, volunteering abroad in Fiji is the best way to give your contribute to the local community and obtain worthwhile experiences. If you were to embark on a volunteering abroad project not only will you help people in need, but you will also have a chance to succumb to a laid-back tropical adventure.
It goes without saying that Fiji is a world-renowned place to go scuba diving. Besides having the waters filled with magnificent corals and brightly colored fish, here you can also have a chance to encounter various shark species. What's more, plenty of scuba diving enthusiast loves visiting Fiji due to the unique opportunity to go shark diving.
4. Try Kava
Kava may not be the most delicious beverage you have tasted, but it's certainly a cultural must-do in Fiji. Locals will most likely welcome you with Kava and offer it to you upon arrival at any establishment, restaurant, or hotel. Kava will surely make your tongue numb and this is because Kava is a mild narcotic, but fear not as in a few seconds you would feel chilled. This traditional Fiji drink is made from grounded plant root Piper methysticum and water. The numbness luckily passes fast, and you will be grateful for the genuine experience.
5. Explore the magic wilderness
Most people are not aware that this dazzling island has a lot of invigorating activities for action-seekers. The island is great for hiking enthusiasts because there is an abundance of hills, unbeaten tracks, and wilder jungle trails that are ultra-fun. Whether you wish to investigate the beautiful interior or explore the natural wilderness seize the chance to explore the island in this manner as well. Hiking, trekking, and casual strolling at the Koroyanitu Heritage Park Waterfall in Viti Levut is a good way to start.
6. Check out the fire show
Fiji is so much more than an island, it is a place of culture, entertainment, and fun. The key is to check the real authentic things that the island offers, and collect memories. The one thing that you must do in Fiji is checking out the fire show. There is plenty of free fire shows all across the island, but to see the best fire dancers, jugglers, and talented performers you need to go to the Fiji Culture Village. Also, don't forget to try out a firewalking ceremony where the performers walk on hot, wood-fired stones.
7. Taste the mouth-watering delights
Fiji is home to some of the most diverse and delicious cuisines. With the blend of the Pacific, in Fiji, you come to try the savory slow-cooked banana-leaf wrapped Lovo, or other famous dishes like Kokoda, Cassava, or Taro. For intrigued foodies who don't know where to start their Fiji journey, they could head out to the local farmer's market and get the local Fiji ingredients such as spicy curry, local fish, and others. At local food stalls, you could try other authentic and sumptuous delights and maximally enliven your senses.
8. Be adventurous
The fun never stops in Fiji, and if you are looking for a tangible reason to visit this flabbergasting island, then you need to get to the "wild" side of the island. Go zip-lining in Nadi where you would have the chance to fly over luscious rainforests. Everything is safe and secured, and you would be able to zip on a long forest canopy and soar over volcanoes and treetops. Also, in Fiji, you have the chance to experience skydiving. Jump down from 10,000 feet and observe the mesmerizing beauty of the clear blue sea and picturesque environment.
There you have it – the top 8 reasons why you should put Fiji on your bucket list. The island has so much more to offer, so if you have the chance to go there, don't dwell on it for a second!
Apart from this, if you are interested to know more about American States then visit our Travel category