Lifestyle
7 Routine Tips To Get Your Dry Skin On The Path To Glowing Health And Beauty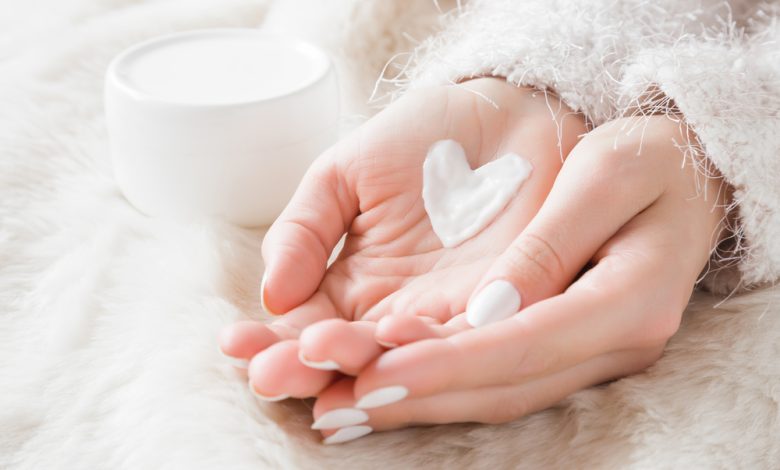 Last Updated on March 8, 2023 by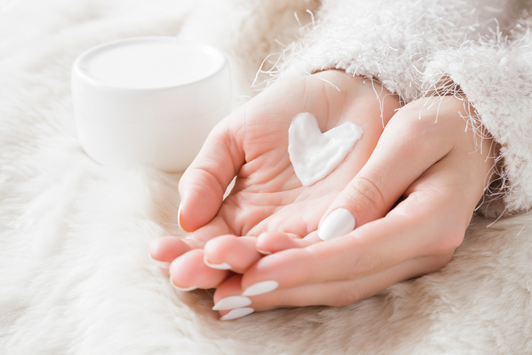 Introduction
When it comes to skincare and, particularly, dry skin that tends to look wrinkled and blemished, we all look for flawless skin – skin that does the talking. We long for people to enviously gaze at our healthy, clear, plump, and dewy skin.
You might be eating and exercising right, but if you are not following a good skin routine morning and night, which includes top-rated skin brighteners and healthy lifestyle choices, you might look old before your time. Good skin doesn't just come naturally, only maybe for the first 20 years of your life. The care and attention you put into it when you are young will determine whether people will be able to guess your age correctly or not when you are older!
7 Routine Tips For Dry Skin
It makes no difference what the weather is: spring, summer, autumn, or winter. We have all experienced dry and itchy skin.
Switching to a good moisturizer is a good start if you have dry skin. But a good skincare routine might hold dryness away and improve the skin, so it doesn't stay continually dry, according to Health Web Magazine.
How is the air in your home? –
The drier the air in your home, the drier your skin will be. To maximize the amount of water in the air, experts recommend that you get a humidifier in the room where you spend most of your time. A cool-air humidifier increases the moisture in the air, helping your skin to stay hydrated.
Diet and hydration –
There is a connection between your gut and your skin health. Maybe it's time to increase your daily fat intake. Pick a diet that is rich in olive oil, avocados, and walnuts. While believing that extra glass of 'healthy' red wine is a good idea with your meals, never overdo caffeine and alcohol. They are diuretics that promote dehydration. Rather say cheers to water.
Skin buffing –
No matter what products you use, skin can continue to stay dry unless you start a routine of some gentle exfoliation. The product you use should contain a mild lactic acid or glycolic acid to exfoliate the dead skin off.
Dermatologists suggest that you swap your regular cleanser maybe 2 to 3 times a week with the gentle exfoliation cream. Don't use an exfoliator on raw, infected skin – rather, use a wet washcloth. A good exfoliator includes acids like lactic, salicylic, glycolic. Gently buffing the skin helps moisture to sink in.
Antioxidant serum –
An antioxidant serum is perfect for year-round skin usage. Skin always gets attacked by free radicals that cause the breakdown of collagen and sunspots. To halt this damage, you must apply a vitamin C formula as a first layer in the morning before adding heavier products. Just for the record, never forget to add sunscreen.
Face cream –
For dry skin, it is helpful to change to a more hydrating moisturizer. Look for creams that contain ceramides and hyaluronic acid. Ceramides help to protect the skin barrier. Apply this cream morning and night. For a starter, read Perbelle CC Cream reviews. Perbelle CC Cream has sunscreen benefits, hydrating benefits, hyaluronic acid benefits, and more.
Gentle cleanser –
Toss out cleansing products that contain drying ingredients like additives and fragrances. Opt for gentle more natural cleansers, like oatmeal or chamomile.
Nighttime routine –
Every night before you go to bed, stick to your routine. Don't rinse your face too much at night. Use warm water over hot water. Then, apply a moisturizer. Search for ones that contain hyaluronic acid or ceramides to hold the moisture in during the night. For those with very dry skin, a hydrating mask once a week will help eliminate dryness.
Protective Products Should Form Part Of Your Routine
Some people, when their skin is dry or infected, want to still go to work and carry out their daily lives without feeling embarrassed and self-conscious. See the Perbelle CC Cream reviews from consumers for a product that claims to cover blemishes, hide large pores and redness, and keep your skin looking evenly toned and healthy during the day. It could be a great confidence booster!
What is the perfect skincare routine for dry skin?
If you have dry skin, it is crucial to follow a skincare routine that helps hydrate and nourish your skin. A perfect skincare routine for dry skin should focus on moisturizing, soothing, and protecting the skin. Firstly, start with a gentle cleanser that won't strip away your skin's natural oils. Use lukewarm water instead of hot water to prevent further dehydration. After cleansing, apply a hydrating toner to replenish moisture and restore your skin's pH balance.
Next, use a serum containing hyaluronic acid or glycerin, which attracts water and helps to retain it in the skin. Then, apply a rich moisturizer formulated for dry skin that contains ingredients like ceramides, shea butter, and plant oils to provide long-lasting hydration. Don't forget to apply an eye cream specifically formulated for the delicate eye area to prevent fine lines and wrinkles.
Finally, apply a broad-spectrum sunscreen with at least SPF 30 to protect your skin from harmful UV rays. Remember to reapply sunscreen every two hours if exposed to the sun. In addition to this routine, drink plenty of water and eat a healthy diet ofa antioxidants to improve your skin's overall health. You can have healthy, radiant, and hydrated skin with a consistent skincare routine and lifestyle habits.
Conclusion
Dry facial skin makes your skin itchy, scaly, and flaky. Some people have dry skin from medical conditions, requiring them to consult with their doctor who will advise them what to use from a medical point of view.
Top models of the world work at their skin – they use top-rated skin brighteners to walk the catwalks. Well, you, too, can achieve soft, dewy skin, but it requires a good skin routine.
Luckily, there are rescue remedies from the Health Web Magazine website, like Perbell CC Cream. It corrects the color of the skin, covers large pores, and much more. Skincare products like this can do wonders for your skin. But remember that diet and drinking plenty of water, as well as following a good skincare routine, are the cherries on the top that will give you that healthy look.