Lifestyle
Fun and Quirky Gift Exchange Ideas to Give Your Friends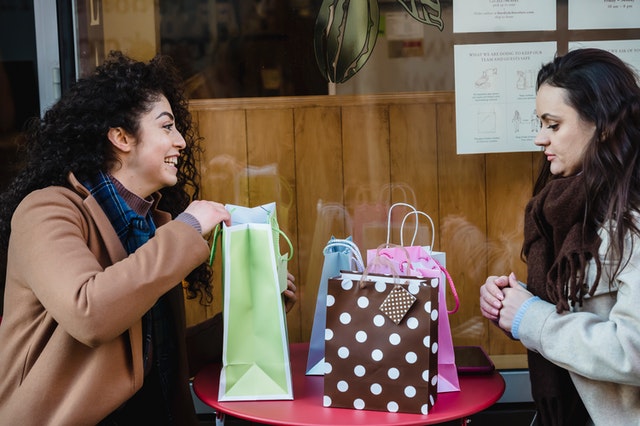 Last Updated on August 21, 2022 by
When it comes to buying great gifts for friends, it's not always that easy. Some people seem to have just about everything, and even if you know these friends so well, it can still be challenging in choosing the right gifts that send a lovely message or gesture. Our shopping experts believe that you have to think outside the box, and they have some fab and quirky gift exchange ideas.
Pop-Up Hot Dog Toaster
Believe it or not, this is a big Amazon seller, and let's be honest, it's an unusual, convenient, and peculiar kind of gift. It's a cute countertop-friendly appliance that can quickly toast two hot dogs and two buns at the same time.
If your friend is a Coke collector, they will appreciate the bright red color and logo and enjoy an all-American meal with friends and family.
Spinning Whiskey Glasses
For friends who enjoy sipping some of the finer liquids in life, a pair of spinning whiskey glasses becomes an awesome gift to give.
Not only can you enjoy the flavor of your favorite whiskey in two, beautiful glasses, but you can watch them spin in place. In addition, this heavy durable glass pair has been specially made with a patented base, and the Helix Glass aerates your whiskey for you at the same time. That way you unlock the complex flavors and aromas of your favorite spirit.
Dabbing On The Go
Another fun and quirky gift exchange idea is the ultimate dabbing accessory, and everyone will want this gift when they see it.
It's a cool way to consume your favorite concentrates, and this fabulous nectar collector is simple to use and comes in a variety of fun colors and shapes. It's also rechargeable, so you can take this great little tool with you on the go for a more discreet, enticing, and better experience for smoking waxes and oils.
Talk about a dabbing upgrade, this one doesn't disappoint.
National Parks Annual Pass
For your outdoorsy kind of friends, you can give the gift of visiting America's great national parks for fun and recreation all year long. That's right. A national park's annual pass can be purchased online at USGS.Gov. and covers the pass owner and accompanying passengers in a single, private, non-commercial vehicle.
The Grand Canyon and Zion National Park are just two of the country's iconic gems, and you can visit more than 2,000 national parks across the United States. Embracing Mother Nature is healthy, thrilling, and great for family and friends.
Indoor Skydiving
Know any adrenaline junkies?
Well, this is certainly a fun and quirky gesture for your fave skydiving wannabes. Maybe your pal isn't ready for a real skydiving moment outdoors, but this one is just as amazing, and indoor skydiving can be the next best thing.
Your recipient will get flight gear rental, pre-flight training, and one-on-one flight instruction in the safe environment of a vertical wind tunnel. You don't have to jump or pull a rip-cord, either. Instead, you will just float above the trampoline floor with ease. No experience is necessary.
It's exhilarating freedom of flight.
Monthly Food Subscription
Your foodie fanatic will enjoy this delicious, aromatic gift exchange idea. Instead of the typical meal subscription, you can get cuisine creative when you shop at Goldbelly.com.
For example, do you have any pals obsessed with bacon?
If you do, you could gift them with a monthly bacon subscription. Each month, a box will arrive at their doorstep, and inside, will be anywhere from two to five pounds of bacon selected from the finest bacon brands around. Some of these tasty strips will come from Brooklyn's Legendary Peter Luger's Extra Thick Cut Bacon and Indiana's, James Beard Award-Winning, Smoking Goose Meatery Bacon Collection.
There are also monthly food subscriptions for barbecue, pizza, ice cream, and more.
Closing Thoughts
Finding the perfect gift for a gift exchange doesn't have to be a boring, typical, or yawn-fest kind of item. There are plenty of cool gifts that are fun, unique, and quirky. Those are the types of presents that always stand out and make others envious. Our shopping pros think your recipients would have a blast with one of those listed above.