Lifestyle
Some of the Best Fridges Available in India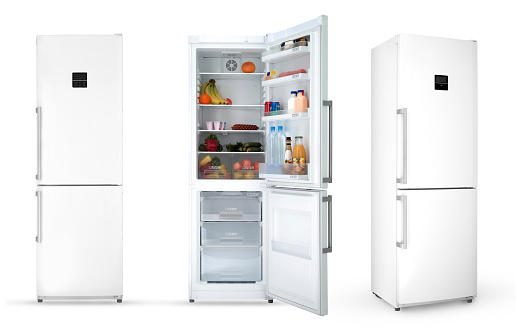 Last Updated on May 10, 2023 by
Refrigerators are an appliance that has no replacement. They help in preserving food for a longer duration while also giving much-needed relief from the heat in the form of cold water and ice. With summers approaching rapidly, it is time to ensure you have the perfect fridge for your home. 
If you are considering buying a new fridge, then this is a must-read for you. We will describe some of the best fridges that you can buy. Before we do that, let us take a look at some of the key features that make the best fridges.
Style:
There are several types available in the market. You can choose from double door, triple door, side by side door, top freezer, bottom freezer etc. It is important not to get carried away by the hype and carefully examine your own requirements before choosing the style.
Capacity:
A very important aspect is the capacity of the fridge. Afterall, before spending a big amount you need to ensure that the capacity is suitable for the needs of your family. The widely accepted benchmarks state that a fridge with 150 Litres – 250 Litres size is ideal for a family of 2-3 members. As the family size increases, larger fridges will be required. Like 250 Litres – 330 Litres for 3-4 members and 350 Litres – 490 Litres for 4 members and above.
Energy Rating:
The Bureau of Energy Efficiency (BEE) is a government organisation that has been tasked to rate different home appliances based on their energy efficiency and power consumption. The rating is in the form of stars with 5-star being the most efficient.
Warranty and Support:
A fridge is an important and expensive purchase. Hence, it is important to have a wide post-sales support network to make sure that all maintenance and repair related activities can be taken care of. A long and comprehensive warranty helps in safeguarding your purchase.
So, now that you have the right buying considerations clear in your mind, it is time to check out some of the best fridges that you can buy at the Bajaj Finserv. We will try to include diverse types of fridges to suit the different needs of buyers.
LG 260 L 3 Star Smart Inverter Frost Free Double Door Refrigerator
Widely rated as one of the best double door fridges in India, this LG model is perfect for a family of 3 with a freezer capacity of 75 L and a fresh food capacity of 185 L.
It comes in an attractive shiny steel color that has a nice glossy finish to it. The features are plentiful with some of the key ones being, a smart inverter compressor for noiseless operation, a door cooling+ feature that allows even airflow across the entire fridge, and a jet ice maker that can make ice in less than 90 mins.
Whirlpool 570 L Inverter Frost-Free Multi-Door Refrigerator (WS SBS 570 STEEL)
Ideal for large families, this Whirlpool fridge is a terrific combination of looks, technology, and performance. It opens up like an almirah and has neatly created spaces for storing a large number of items of different shapes and sizes.
The inbuilt Adaptive Intelligence has a network of multiple sensors that control the temperature and the humidity based on the requirements and external weather conditions. In fact, even if there is a power cut the AI processor of this fridge allows the retention of cooling for up to 10 hrs.
Samsung 345L 3 Star Inverter Frost Free Double Door Refrigerator (RT37T4513S8)
Just like LG, Samsung has become a household name when it comes to offering the best fridges and other appliances. This fridge has a 3-star power rating which is known to consume 30% less electricity than a regular fridge.
The capacity is also just right for a nuclear family. There is an LED panel on the freezer door that lets you control and change settings for temperature, humidity, airflow, and lots more. There is also a special mode that can be set, when you go on vacation, to let the fridge operate using the lowest power while preserving the items inside.
At the Bajaj Finserv Network, you can find these and several other high-performance fridges for your home. Getting the best fridge can be an expensive matter, but at the Bajaj Finserv, there are several exciting deals, offers, and discounts to reduce the price of your desired appliance. Moreover, using the No Cost EMI option (as applicable) you can get home the perfect fridge and pay for it conveniently in small monthly installments with no additional charges.
Also, read this: Why companies are making exclusive camera phone
Read More: 4 Innovative Solutions for Home Maintenance Problems